The Cedar Mountain Herd roundup in Utah ended early this month due to bad weather with strong winds.
They did not find nor catch the paint mare who escaped the roundup last Sunday. After being separated from her herd, pursued singly by a helicopter, roped by a wrangler, and consequentially crashing through a barbed wire fence, the mare escaped capture with a dragging lasso hanging from her neck. I wrote about her story in a blog post I will link here.
I heard today that the BLM never found this spirited mare, and that she is still out there in the wild with this rope hanging around her neck.
I worry so much for her. If this rope gets caught or stuck on something out in the wild, she could be strangled or get tangled up & stuck in a place where she does not have access to food and water. It haunts me to think of all of the ways this mare has and may continue to suffer.
I hope so very much that she finds a way to get out of this lasso and joins a new band where she can live in peace. I really hope.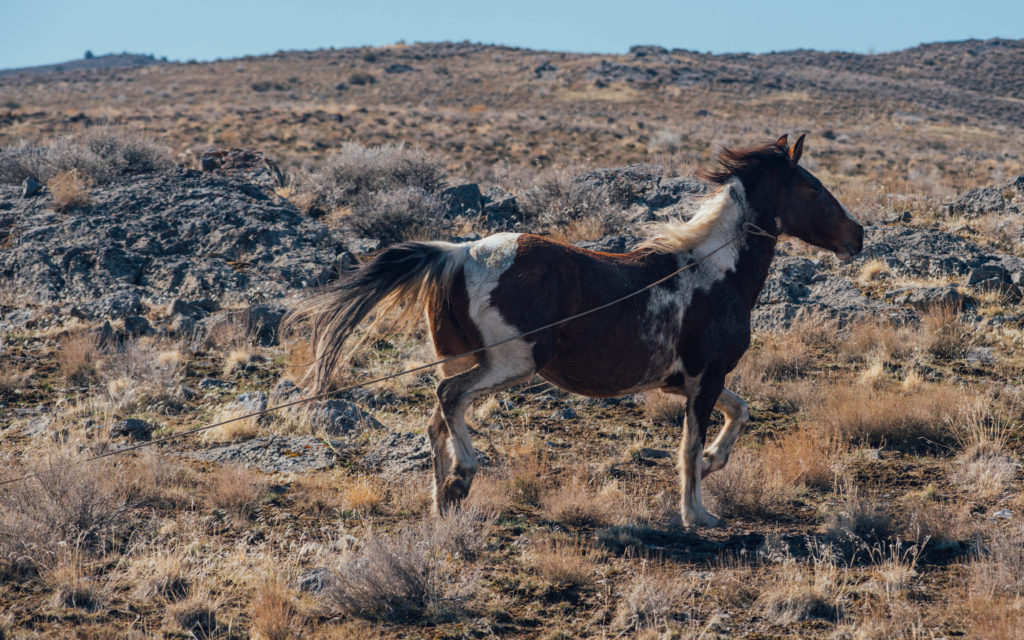 Save
Save